Ruin Valley Demo
A downloadable game for Windows
Welcome to Ruin Valley!
Ruin Valley is a metroidvania game with tight controls and retro style graphics.

This is only a demo about 20 minutes in length. The game is still being worken on and is in an early stage of development. Some things might change.
Please, leave your feedback in the comments. Let's play videos are also appreciated! If you encounter a bug, feel free to also leave a comment or to PM me on Twitter.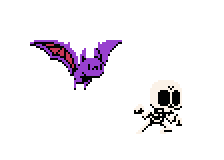 Discord Server: https://discord.gg/9AEeHAgfjh
Speedrunning Server: https://discord.gg/Yz8XKUzXvs
Install instructions
Extract the zip file anywhere on your computer and run the 'ruins.exe' file. Hope you'll enjoy your playthrough!